Galgo is a space to create innovative cultural products, born from a combination of cinema, digital arts, technology, science and collaboration.
We focus on films, and we also use technology to create immersive and interactive projects.
Our goal is to create experiences that inspire and connect people, because we believe that is the true power of stories.
We explore technology and go towards the future, always looking at our origins.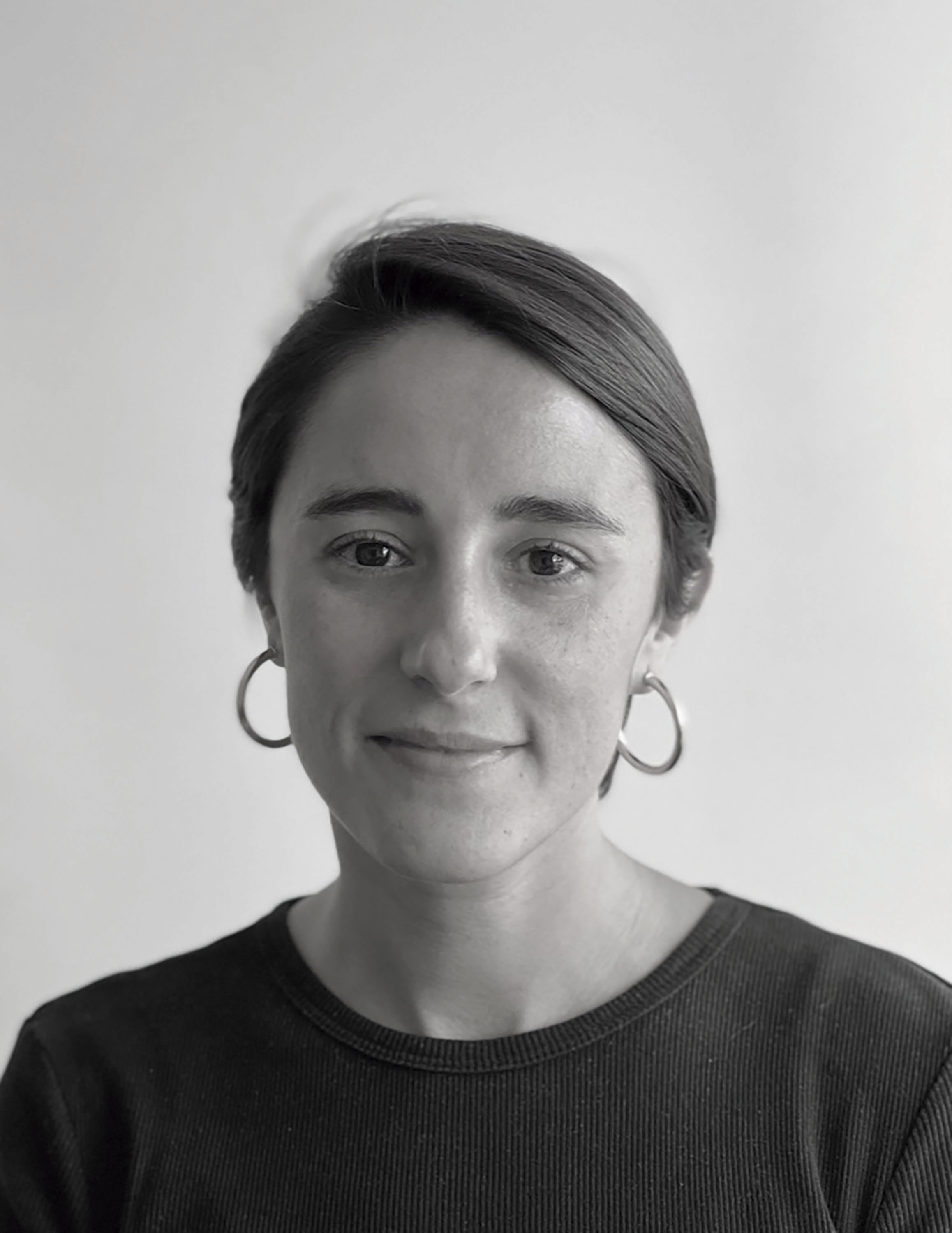 MARÍA JOSÉ DÍAZ
EXECUTIVE PRODUCER
María José Díaz has worked as an investigative journalist for TV series and produces non-fiction films in cinematic and XR formats. Her work is based on themes that explore different layers of the human condition and nature, told through narratives and platforms linked to innovation. María José is the producer of the documentary feature film "In The Shadow of Light" (World Premiere Sheffield Doc Fest), co-director and producer of the virtual reality project "Ancestral Secret VR" (post production) and producer of "Knowing Your Nature", a mixed reality project in development. She has studies in New Media and New Narratives at Escuela de Cine y TV de San Antonio de los Baños (EICTV) in Cuba, a Digital Skills Certificate at the Advanced Media Institute of UC Berkeley in USA, and Interactive Installations for Public Spaces at School of Machines in Berlin, Germany. She is the founder of Galgo Storytelling,and also a member of the Steering Committee and Communications Director of the National Film Festival of Ñuble, Chile.

FRANCISCA SILVA
CREATIVE DIRECTOR

Francisca Silva is an actress and filmmaker. She has written and directed feature films, short films, music videos and theater plays for school audiences. In 2011 she premiered her film "Ivan's Woman, screened in more than 20 festivals and winner of four international awards. She obtained the Best Videoclip award for "Vagabond Bird by Rulo at the Pulsar Awards 2019, Chile. She was a scholarship holder at La Fémis film school in France and has collaborated in films and documentary series for television as assistant director, researcher and scriptwriter in the production houses Surreal, Imago, Parox. She is one of the founders of Film & Storytelling, an online film school for children and school teachers. Currently, she explores new media as an associate and creative director at Galgo Storytelling, where she is co-director of the virtual reality project "Ancestral Secret VR" (post production) and director of "Knowing Your Nature", a mixed reality project in development.
ISIDORA FAJARDO
PRODUCER

Isidora Fajardo Aguirre is a Chilean filmmaker and producer. She is interested in portraying social issues, exploring new languages with a focus on stories related to territories. She is the executive producer of the interactive projects, "Floating Through Talagante" (2019) and "Women in Quarantine" (2021), Line Producer of the fiction short film "Behind Closed Doors" (2019, Best Short Film WIP, Cine Lebu Festival, Chile). In addition, she is the director and producer of the short films, "Longview" (2023) and "Fresh Summer" (2022). She is currently the executive producer of the animated documentary series "Escazu Souls" (2022).